Hi guys!
All-in-all it's been a bit of a tough week!
Coo's still struggling with his meds but I think, thankfully things are settling, well a bit anyway! LOL
At this time of year, we usually take our wee disabled club to the local island's highland games and guess what?
The sun came back this weekend just in time - woo hoo!
All those strong men in kilts and...sunny weather too -
result!
What do you think...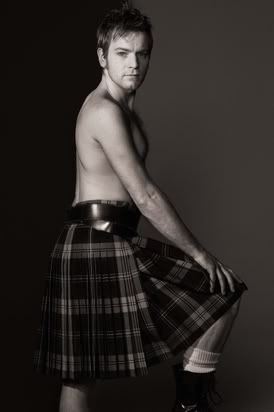 There sure is a distinctive appeal isn't there!
Anyways, it wasn't just the handsome kiltie men, it really was a lovely timeout kind of a day. Everyone enjoyed themselves, from the boat ride across on the ferry to tea and cream cakes in the pavilion and some chips on the beach on the way back, it really was a lovely day!
It does you good to spend some time with others who are in a some what worse position than yourself, kinda helps keep things in perspective and the kindness of others really does your heart good too!
So, just like Wallace and Gromit...
We sure had a grand day out!
I sure hope you've got some sunny weather where you are and if you're lucky...maybe even a kiltie man too! LOL
Wishful thinking!
maz x