Hi guys, I hope you got a nice egg for Easter and if not...here's a nice piccy instead and they look good enough to eat! LOL
Well, in reply to my last post...Easter bunnies do
not
bring greenhouses, more's the pity! LOL
I guess it's back to the drawing board on that one!
I used to love Easter when we had little ones running around, all chocolate, pretty silver foil and mess! Where as now, while still a nice family day...it's all dignified and Sunday lunchy! LOL
I remember the fun of years ago, out rolling eggs in the park, usually in wellies and raincoats as Easter weather here is a bit notorious!LOL
It is nice to get together for dinner but I do kinda miss, little Easter chocolatey hand prints and wee mucky wellie boots all over the place...funny enough, I don't remember being that keen on either of them at the time! LOL
Now, something I do remember - I had two wee lopp eared bunnies just like these!
Awwwwww....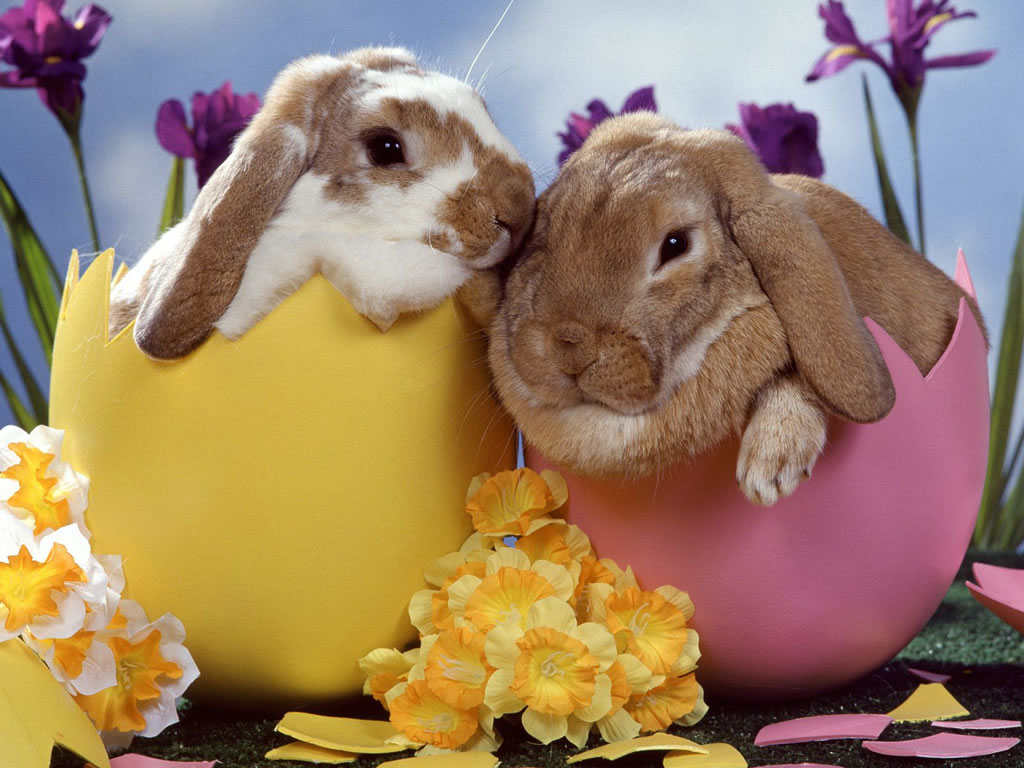 Happy Easter or should that be...
You guessed it...
Hoppy Easter!
I do hope you had a nice time!
Happy Days!
Love,
maz x